A perfect day A good beginning with a coffee
A perfect day Sea, chill & sun
A perfect day A well-deserved lunch
A perfect day Sunset in the lounge
A perfect day To finish the day with dinner
Discover the Galet: the restaurant, the bar and the beach on the Promenade des Anglais in Nice.
Le Galet is, first and foremost, a remarkable, laid-back relaxation spot, with Mediterranean inspired cuisine. Discover the joys of eating in the restaurant, the joys of partying and summer pre-dinner drinks at the open-air bar and the pleasure of kicking back and relaxing and sharing at the beach.
Read More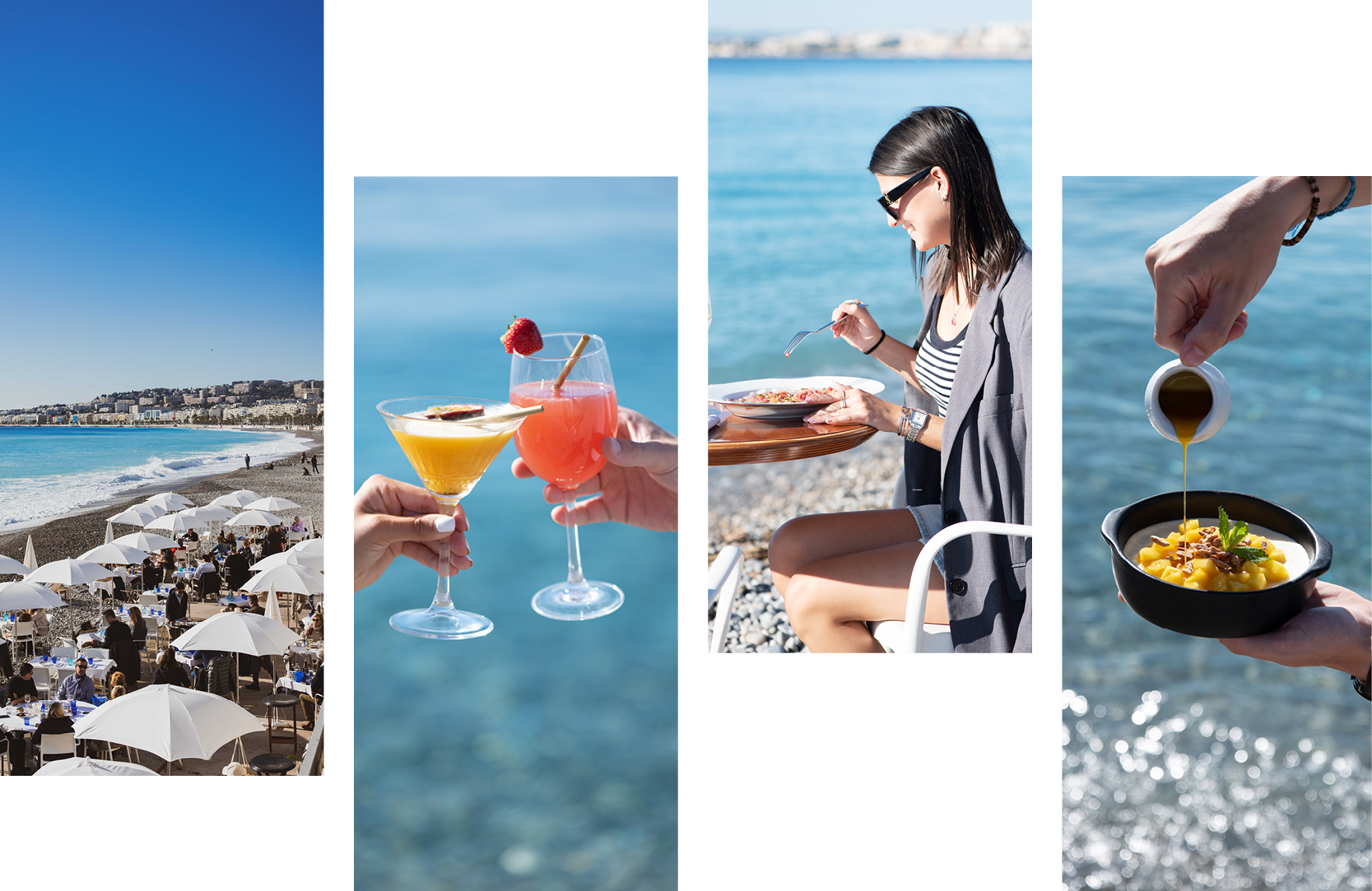 The restaurant for all your beach escapades!
Follow us
@restaurant_legalet_nice